Therapeutic Massage Services in Point Pleasant, NJ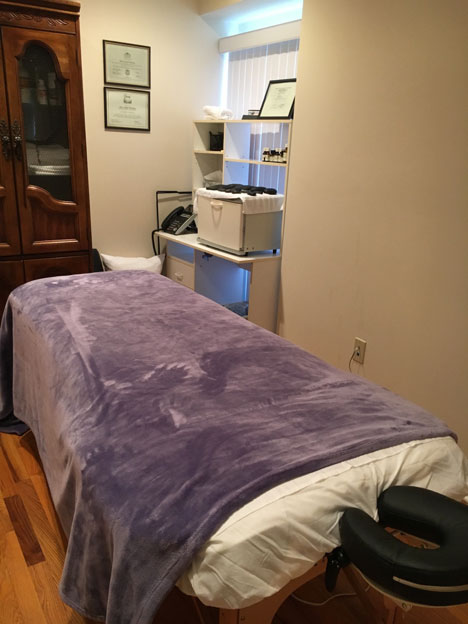 Therapeutic Massage is an age-old remedy and health practice. It is found in all major civilizations past and present. Throughout all stages of life, from infancy on, massage has been found to enhance general health and well-being.
Many of the therapeutic effects of massage recognized by personal and clinical experience over the years have been supported by scientific research. In addition to the commonly known benefits of relaxation, improved circulation, and relief for muscle tension, new applications for therapeutic massage are surfacing in areas related to mental and emotional well-being, infant care, aging, and other situations.
There are several popular approaches and styles of therapeutic massage. Each one has its own unique character, focus, techniques, and theoretical base. Some are more effective for certain goals than others. Our massage therapist is experienced and well versed in determining the approach that is best to suited to you.
Our menu of massage services is listed below.  Please call today to make an appointment, and ask about our monthly specials!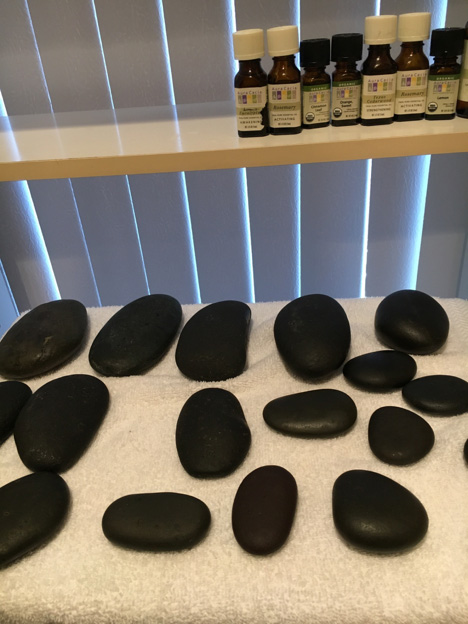 Our Massage Menu
Head, Neck & Shoulders
Using integrated techniques to target upper body tension areas, this massage fits well into a busy day to provide quick stress relief.
$30-30 minutes
$60-60 minutes
Aromatherapy Massage
Pure, scented essential oils are applied during the massage, and heated moist towels are used to allow the oils to be absorbed into the body's tissues for a deeply therapeutic effect.
$70-60 minutes
Thai Massage
The traditional medical massage of Thailand is done on a mat on the floor (it will be adapted to a massage table, if preferred). Except for the feet, the client wears loose, comfortable clothing that allows for gentle compression, point work and yoga-like assisted stretches. The patterns of gentle rocking and rhythmic compression ease the recipient into a deeply relaxed state. "Thai Massage is like a thousand gentle waves washing over the body" (Chonkol Settakorn, Thai Massage Master).
$120- 90 minutes
$160-120 minutes
Swedish/Relaxation Massage
Gentle, relaxing and therapeutic, this massage combines oils or lotion with a variety of techniques such as long strokes, kneading, light point work and/or percussion, and guided movement. The many benefits include enhanced circulation, greater flexibility, and a deeper sense of relaxation and body awareness.
$55-60 minutes
$80-90 minutes
Deep Massage
Addressing deeper layers of muscle and connective tissue, and great for relieving areas of chronic stress, sore spots and past lingering injuries. This massage is grounding and supports deeper, more conscious breathing. The deeper work is done slowly, and communication is welcome to ensure optimal comfort and effectiveness.
$75-60 minutes
$105- 90 minutes
Hot Stone Massage
Heated river and ocean stones are placed at specific key sites on the body, and used in massaging, to provide a penetrating deep heat that melts away and releases muscular tension – a nurturing and rejuvenating experience.
$95 – 60 minutes
$145 – 90 minutes
Reflexology
A form of foot massage that applies pressure to specific zones on the feet that correspond to various organs and systems of the body, helping to harmonize the entire body as it revitalizes the feet.
$35-30 minutes
$70-60 minutes – includes foot scrub
Hot Towel Facial Massage
Moistened hot towels are applied to the face to increase circulation, followed by a massage to the face. Includes massage to the scalp, neck, upper chest and shoulders. Enhances healthy respiration.
$35-30 minutes
Root And Crown Massage
Combining foot reflexology with the hot towel facial massage for deeper relaxation and refreshment to these key areas of the body.
$85-60 minutes
Reiki
Reiki is a Japanese form of energy work that uses a gentle laying on of hands to balance the energy systems in the body. As a result, the body's self healing mechanisms strengthen, helping to establish optimal health. A form of meditation for the body, promoting self awareness and peace. Please wear comfortable clothing.
$80-60 minutes
Zero Balancing
A gentle yet powerful method for aligning the body's structure and energy. Zero Balancing integrates Eastern and Western techniques to align the body's densest tissue, the bones and joints. The recipient is fully clothed (loose comfortable clothing is best), and gentle finger pressure is applied to the spine, hips, feet, neck and shoulders. Zero Balancing helps dissolve limiting and uncomfortable patterns, releasing the recipient's energy back into them. Relaxing and energizing for the body and mind.
$40-30 minutes
$80-60 minutes – pressure point massage followed by ZB
Integrated Massage
The Integrated Massage combines Swedish, Deep, Hot Stone, Reflexology, Zero Balancing, Thai, Head Neck and Shoulders, and Aromatherapy (or any combination of the above) into one utterly relaxing, deeply pleasing massage. The recipient can elect to be informed of the various techniques as each on is applied.
$ 95 – 60 minutes
$125 – 90 minutes
Call today to schedule your Theraputic Massage
(732) 701-8400