Dr. Helen Demetriades, PsyD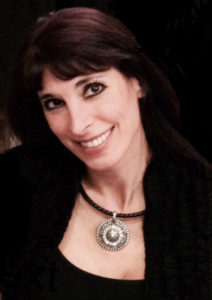 Dr. Helen Demetriades is a New Jersey Licensed Clinical Psychologist. She received her Bachelor of Arts degree from New School for Social Research in New York City, and then went to New York University where she received her Master of Social Work degree. Dr. Demetriades continued her studies at Columbia University where she received her Master of Arts degree in Developmental Psychology. She completed her studies at Long Island University where she obtained a Master of Science degree and ultimately a Doctor of Psychology degree in Clinical Psychology with a concentration in Severe and Persistent Mental Illness.
Dr. Demetriades is a seasoned therapist with over 20 years of experience serving others. Dr. Demetriades' understanding of depression and bipolar disorder led her to writing and publishing the book entitled Bipolar Disorder, Depression, and Other Mood Disorders, which was stocked in libraries and schools across the country. Dr. Demetriades is a Certified Grief Recovery Specialist, and a Critical Incident Stress Debriefer. She is proficient in Personality Assessment, including projective testing (e.g., Rorschach Ink Blot Test and Thematic Apperception Test).
Dr. Demetriades offers a compassionate and non-judgmental atmosphere wherein patients are guided through an exploration of self, leading to a greater understanding of themselves and those around them. She believes that the critical ingredient for therapeutic progress is the therapeutic relationship, which requires mutual respect and safety.