Mary Jean Gibbons, CMT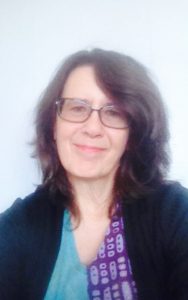 Mary Jean Gibbons is a Nationally Certified and New Jersey Licensed Massage and Bodywork Therapist with over 22 years of professional experience. She has worked with individuals at all stages of life in a variety of settings including long term care, chiropractic, schools, spas and wellness centers.
Ms. Gibbons believes that bodywork is a wonderful way to reduce stress, help manage pain, and bring sense of harmony, balance and peace to life. She has studied both Western and Eastern healing methods, and brings an integrated, compassionate approach to her work with each individual. Among the techniques she employs frequently are Swedish, Deep Tissue, Myofascial and Thai Massage, Reflexology, Reiki, Zero Balancing, Hot Stone & Towel Techniques, and Aromatherapy. Her personal practices of Yoga, Qigong and Mindfulness Meditation have also influenced her work. She has facilitated Creative Self Care workshops that include gentle expressive movement, body treatments and meditation.
Ms. Gibbons has a Bachelor of Arts degree in Psychology from the College of New Rochelle and has studied Mindfulness Based Stress Reduction through the Penn Program for Stress Management. She is a member of the American Massage Therapy Association, Associated Bodywork and Massage Professionals, and the Zero Balancing Health Association.
Ms. Gibbons is currently working at Bridge Mental Health as an independent contractor.
Please call to schedule an appointment and ask about our monthly specials!