Susan P. Talty, L.C.S.W.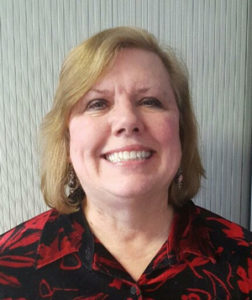 Susan Talty is a Licensed Clinical Social Worker in NYC since 1982 and in New Jersey since 1994, and certified as a School Social Worker for Ocean and Monmouth Counties. Ms. Talty worked in various outpatient community mental health facilities in NYC, the South Bronx, and the Jersey Shore for 15 years. She has provided therapy to children, adolescents and families since 1982. Her specialty is working with psychiatrically at risk children and adolescents, behavioral difficulties, and their families. She co-developed an intergenerational club in the school system, bringing together special education students and senior citizens. Ms. Talty has led various therapeutic groups focusing on divorce, ADD, self-esteem, and social skills development. She is skilled at working with women experiencing depression, domestic violence, mental illness, crisis and trauma, parenting, and family therapy issues. She has provided support groups for mothers and grandmothers. She has worked closely with Ocean Partnership for Children, involving families experiencing significant emotional pain and crisis. Ms. Talty has supervised graduate and undergraduate students from New York University School of Social Work, Rutgers University School of Social Work, and Monmouth University School of Social Work during their field work.
Ms. Talty received her Master of Social Work degree in 1982 from Columbia University School of Social Work. She received family therapy training at the Fordham Tremont Community Mental Health Center in Bronx, New York. Ms. Talty obtained a Bachelor of Arts degree from Simmons College in 1978 focusing on English and Psychology. Ms. Talty is a member of NASW, OCPGA and DKG-Zeta Chapter.