Lori Cartaino, L.C.S.W.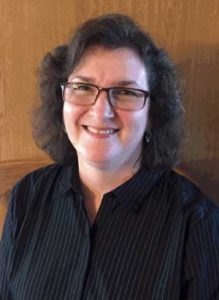 Lori Cartaino is a Licensed Clinical Social Worker in the state of New Jersey since 1994, and a member of the Academy of Certified Social Workers since 1987. Ms. Cartaino has over 30 years of experience working with clients affected by childhood abuse, domestic violence, loss of control, chronic physical illness and pain, end-stage renal disease, dementia, Alzheimer's disease, grief, and caregiver stress. Ms. Cartaino is a seasoned social worker assisting individuals with depression, anger, anxiety, bereavement, stress, and general coping issues.
Ms. Cartaino has worked in various settings including hospitals, long term care facilities, assisted living facilities, and private homes. Ms. Cartaino has worked in Ocean, Monmouth, and Bergen counties within New Jersey.
Ms. Cartaino earned her Bachelor of Arts degree in Social Work and Sociology from Rutgers University, Newark, N.J. She went on to receive her Master of Social Work degree from Rutgers University School of Social Work, New Brunswick, N.J. Ms. Cartaino became certified as a Grief Recovery Specialist in 2015.
Ms. Cartaino's education and experience, along with her patience and caring, allow for an enhanced therapeutic process. She has the ability to engage patients in a safe journey toward developing effective coping skills and reaching personal goals. With compassion and skill, Ms. Cartaino assists patients in fortifying self understanding to reduce maladaptive behaviors and symptoms.